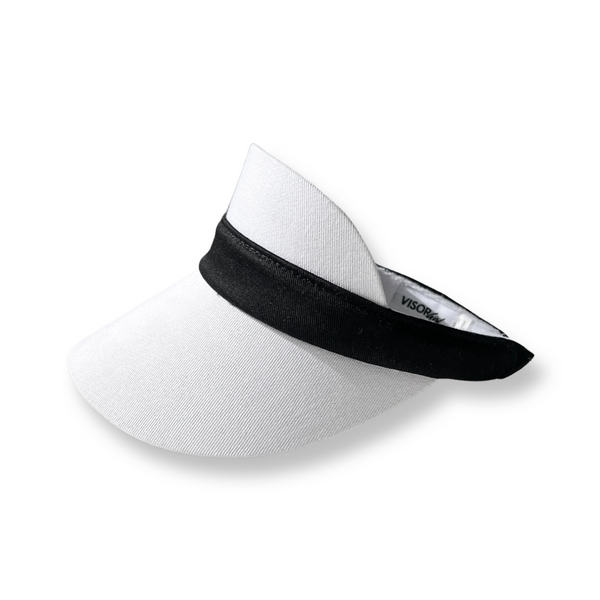 The "She's Classic" Visor is a high quality visor, designed with comfort and chic style in mind. Its wide brim ensures extra protection from those cancerous UV rays and is the perfect accessory for all women. With a best-in-class design, it's the ideal choice for all your outdoor activities.
Elevate your sunny style in this stylish, long lasting sun visor.
Designed for shattering personal bests, sneaking in some time on the court, or brunch with best friends, VisorGirl offers serious sun-protection without ever sacrificing style, performance, or quality. Our visors are designed to stay put throughout even the most rigorous activity to ensure an awesome, uninterrupted workout. And if lounging poolside is more your thing, that's totally cool too. We'll bring the shade.
Features: 
One size fits all
Shapeable wide brim for added protection. 
Blocks UVA and UBV rays.
Headache free with sweat wicking inner sweatband lining for added comfort. 
Open and flexible band for easy on and off capabilities. 
Durable materials to take you from activity, to brunch with the girls. 
Easy care: hand washable, dry in shade.